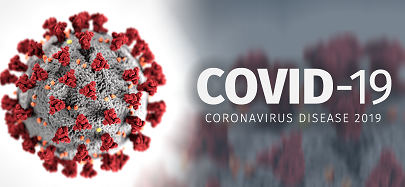 BCP to Quarantine – dealing with "new normals"
When we started this company we deliberately chose a premium office space with which to attract top talent and make a statement about the culture and ethos of Phitopolis. We all enjoyed those first months working in a collaborative environment which definitely helped forge the early bonds between the team members. As we enjoyed Christmas and looked forward to embarking on a new year of growth, none of us could imagine we would be soon be asked to abandon our beautiful office and work from our bedrooms and living rooms instead. Yet as 2020 unfolded we heard worrying news about a new respiratory disease emerging from our neighbors in China and we began to make plans.
The outbreak started slowly, as these things do, with isolated cases coming from overseas, and initially, it seemed it was under control. However, as cases inevitably increased we decided that a Business Continuity Plan (BCP) test was in order. All employees were canvassed to ensure they had sufficient technical equipment at home and were given VPN access. The test was scheduled for Friday 13th March and all team members looked forward to trying out the system. As it turned out the timing was fortuitous as the very same weekend the Government of Philippines announced a quarantine of the whole of Luzon Island which is where Metro Manila is situated. Suffice to say the BCP Test was successful and very quickly became the "new normal" for the team as we abided by the Government regulations and stayed home.
As the days went by it was clear that the remote working system was effective and the team embraced the new mode of operation and adapted accordingly. Thankfully, in this world of Slack and Zoom, we were able to maintain our connections with daily standups, screen sharing and on-going support from our partners in Code Willing and Quantbot in the United States. Even when the quarantine was extended we remained confident that we could continue to deliver on our objectives and keep the momentum going in our fledgling company.
At the time of writing, there are signs of a slight easing in the quarantine restrictions and Metro Manila will be making its first steps to reopen. At Phitopolis we are in no hurry. We have a functioning team and whilst we're ready to welcome them back to the office in BGC we will likely go through a transition period until we are happy that it is safe to return to work under this next "new normal".
This is not over but the team has shown it is adaptable and resilient in the face of adversity. A character that will surely place us in a good position to face the challenges ahead. Phitopolis Management could not be more proud of our team.